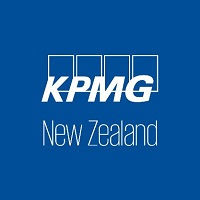 About the job
KPMG New Zealand is part of the international KPMG network and is passionate about providing the best audit, tax and advisory services to clients.

The Advisory division of KPMG is a significant supplier of advisory and consulting services to clients. Our advisors combine extensive knowledge of a wide variety of businesses and sectors to provide clients with a service that adds recognized value.

At KPMG, we see sustainability as the coming together of environmental, social and economic sensibilities. Though simple in principle, the practice is often complex. KPMG's broad base of internal expertise helps clients break through bottlenecks to craft practical solutions and create truly Sustainable Value for stakeholders through in-depth analysis, informed strategy, and integrated reporting.

The Opportunity

This position plays a crucial role within KPMG's national Sustainable Value Team and
As part of the wider Advisory practice, the Manager will work to implement the strategic goals of the division including operational responsibility for the successful delivery of engagements, and both staff and client relationships.

Day to Day You Will
Manage engagements, including: ESG and sustainability, Assessment of material ESG risks and opportunities, ESG maturity assessments and gap analyses, including internal audit or review of risk management systems
Coordinate and direct assignments in a manner that meets client timelines, budget and outcome requirements
Develop and monitor project plans, plan overall work requirements of an engagement, develop terms of reference for clients that outline objectives and key risks
Develop well reasoned solutions that recognise the constraints of client's internal and external environments
Where possible, identify and proactively respond to new business opportunities to provide added value to clients
Contribute to the proposal process and on occasion lead proposals teams within the service line
Coach, develop and support staff within the service line/practice area in the delivery of services to KPMG so that KPMG is able to meet its obligations to clients

What You'll Bring to Our Team
6+ years of ESG and sustainability experience
3 years + people leadership experience
A relevant tertiary qualification
Technical proficiency in chosen practice area
Thorough knowledge of relevant technical standards and guidelines in practice area
Experience with MS Excel, Word, Outlook, PowerPoint, Visio and Access Database (preferable)
Previous experience delivering ESG, climate change, or other sustainability related services in New Zealand is essential.
Demonstrated ability in business development, including ability to market self and engage new clients


With current border and quarantine restrictions in place, KPMG New Zealand are unable to consider applications from candidates that do not currently have the right to live and work in New Zealand. To be legally entitled to work in New Zealand, you should be a New Zealand citizen or permanent resident, or hold a valid work visa. Please check the New Zealand Immigration website for the most up to date information. To apply click here.


We are a 2021 Circle Back Initiative Employer - we commit to respond to every applicant.
We offer rewarding careers for outstanding professionals, ongoing learning and development opportunities, a collaborative and inclusive culture, and flexible and agile work practices that focus on our people's wellbeing to drive innovation and entrepreneurship. We also believe that our business plays a distinct and vital role in helping solve important social and environmental issues; and use our unique skills and expertise to help create positive and lasting impacts for our communities.
We believe diversity of thought, background and experience strengthens relationships and delivers meaningful benefits to our people, our clients and communities. We strive to be recognised as an employer of choice for all, irrespective of gender, ethnicity, generation, flexible work status, family circumstances, sexual orientation or disability and our inclusive culture promotes the development of our people nationwide.