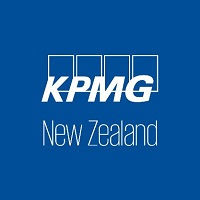 KPMG New Zealand is part of the international KPMG network and is passionate about providing the best audit, tax and advisory services to clients.
KPMG people focus every day on fuelling New Zealand's prosperity. We believe the work we do with businesses, the public sector and our communities can make a real difference to the health, wealth and well-being of New Zealanders. Our work with the private and public sector recognises the critical importance of being part of building the effectiveness of both sectors role in that prosperity.
KPMG's
Innovation & Growth Advisory
division is looking for an experienced Manager to join our growing team.
Be Interested

Our Innovation & Growth Advisoryteam supports businesses across the spectrum of sizes - from large publicly listed companies to small startup companies - in navigating the complex and ever changing field of government funding.
The government has overhauled the whole innovation funding ecosystem, resulting in a rapidly evolving field which brings with it many challenges and opportunities.
The R&D tax incentive, replacing the government's R&D Growth Grant, is currently in the implementation of the first phase, with a more comprehensive system in place for 2020/2021. This policy change is intended to create greater access for businesses to government funding for the purpose of supporting their innovation


Be Exceptional

We help large businesses understand the innovation happening throughout their organisations, which is often opaque due to their size and complexity.
Our team works with SMEs to streamline how they manage their access to funding, since this is often not the sole the responsibility of any one individual.
For startup companies, we help them understand their matrix of government funding options as immediate access to cash often needs to be prioritised.
In addition to the above, we also work with government in developing and implementing policies to achieve national goals of raising New Zealand's overall investment in innovation.
Even though our priority right now is providing support to the business community and government throughout the current phase of rolling out the R&D Tax Incentive, our team's long term strategy is to provide support generally with other similar forms of funding and tools to help businesses grow. This supports KPMG's overall goal of fuelling New Zealand's prosperity.


Be KPMG

As this is a rapidly evolving area, we are looking for a senior team member who is comfortable with uncertainty, with genuine curiosity, who is keen on helping us grow this area of KPMG's business from the ground up.
Given the wide range of stakeholders we work with - which includes CEOs, finance managers, technical experts, and government officials - those with both a technical and business/legal background would enjoy the challenge the most, and will be the most effective.
You'll also have the following:
Experience working with R&D tax incentives/grants/or similar
5 plus years of experience in interacting with businesses
Experience in leading people
A good foundation in financial literacy (i.e. comfortable reading and understanding a balance sheet and P&L)
A good foundation in legal literacy (i.e. comfortable reading and understanding legislation)