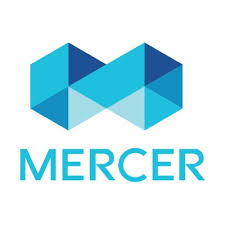 Mercer is seeking suitably qualified and experienced candidates for the following position based in the Auckland office.

CHIEF INVESTMENT OFFICER, NZ/HEAD OF PORTFOLIO MANAGEMENT PACIFIC

What can you expect?

Reporting to the Chief Investment Officer Pacific and leading a team of investment professionals, the role of the Chief Investment Officer (CIO) NZ/Head of Portfolio Management (PM) Pacific is to deliver strong investment outcomes for Mercer NZ's Investment Solutions (IS) clients, and the Mercer Pacific Single-Sector Funds, through excellence in investment decision making and implementation. The CIO NZ/Head of PM Pacific also supports the growth of Mercer Pacific IS business through strong ambassadorship of Mercer with clients, prospects and industry.

The CIO NZ/Head of PM Pacific will provide leadership to the NZ Investment Team, and Pacific Portfolio Managers and Analysts, in overseeing strategic positioning and day-to-day management of the Funds in a manner that is consistent with objectives and risk parameters, as well as ensuring that the Funds are aligned with regulatory and compliance requirements at all times.

The incumbent will be a visible face of Mercer in the marketplace, create a diverse, inclusive and flexible work environment, develop and mentor talent, and foster a strong risk culture. They will also need to work collaboratively across Mercer in the Pacific as well as globally to deliver the best of Mercer to our clients.

We will count on you to:


Ensure all Funds are managed in a way that aligns with objectives, are compliant with stated polices, and positioned to deliver competitive performance to clients.
Work in partnership with the sales, client services and other Wealth colleagues to develop and communicate appropriate investment strategies that meet the client's risk budget and risk/return targets
Ensure continued development of latest investment, risk management and responsible investment practices, products and solutions
Drive collaboration between the investment management and research teams to inform key investment decisions such as strategic asset allocation, dynamic asset allocation, manager selection and portfolio construction.
Contribute to the ongoing development of the Mercer's intellectual capital in the investments field.
Recruit, mentor, develop and retain key investment talent
Support delivery of the "whole firm" by bridging across business lines and geographies
Lead, manage, inspire and motivate high performance across the organisation, advance talent and improve diversity
Contribute to the strategic direction and operational performance of the Investment Solutions business in the Pacific through active participation in the NZLT and IMLT.


What you need to have:


Extensive experience and strong track-record of adding value through manager selection, portfolio construction and risk management in a Fund environment, including Regulatory requirements across all relevant markets.
Extensive experience of asset allocation processes with a strong track-record in adding value through strategic and dynamic asset allocation across traditional and alternative assets including private markets
Good working knowledge of defined contribution superannuation strategies including pre- and post-retirement solutions
Successful record in working with large, sophisticated clients and their advisors and have extensive interaction with senior client decision makers.
Considerable experience in presenting to boards, clients and at industry events/conferences.
Relevant undergraduate qualification required, with relevant post graduate qualification or professional certification preferred
Required to obtain and maintain appropriate licenses and continuing education, as required by Mercer policies and local regulations.


What Makes You Stand Out.


Extensive technical knowledge of investment markets, asset classes, investment styles and strategies
Extensive ability to lead investment decision making and implement investment decisions in an efficient and effective manner
Ability to manage deliverables and lead a team
Extensive communications skills (written, verbal and presentation skills)
Ability to understand, integrate and champion Mercer's investment beliefs, intellectual capital and investment processes
Ability to collaborate in order to achieve outcomes
Strong stakeholder engagement skills
Ability to understand and apply commercial and regulatory landscape to investment practices
Ability to support key sales processes and proposal development


Applications will only be accepted from candidates who are able to obtain appropriate approval to work in New Zealand. Successful applicants will be required to complete a Criminal Record check prior to commencement of employment.


Mercer is an equal opportunity employer committed to embracing a diverse and inclusive work environment. We aim to attract and retain the best people regardless of their gender, marital/parental status, ethnic origin, nationality, age, background, disability, sexual orientation and gender identity.


About Mercer


Mercer builds brighter futures by redefining the world of work, reshaping retirement and investment outcomes, and unlocking real health and well-being. Mercer's more than 25,000 employees are based in 44 countries and the firm operates in over 130 countries. Mercer is a business of Marsh & McLennan (NYSE: MMC), the world's leading professional services firm in the areas of risk, strategy and people, with 75,000 colleagues and annualized revenue approaching $17 billion. Through its market-leading businesses including Marsh, Guy Carpenter and Oliver Wyman, Marsh & McLennan helps clients navigate an increasingly dynamic and complex environment. For more information, visit www.mercer.com. Follow Mercer on Twitter @Mercer.