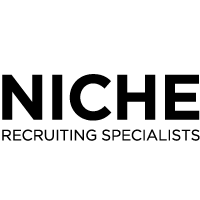 We have an exciting opportunity for an experienced Practice Manager to join the Takeovers Panel.
The Panel is an independent Crown entity which regulates New Zealand's takeovers market. Their key objective is to strengthen investors' confidence in the New Zealand capital markets by enforcing the Takeovers Code. The Panel's work is fast-paced and interesting, with significant impact on transactions involving widely held New Zealand companies.
The team, comprising mostly of lawyers, is small, collegial and tight knit. The culture is welcoming, supportive and family friendly. The high performing team is supported by caring leadership, flexibility and genuine work-life balance. You will be a highly valued team member and will be rewarded with a competitive salary package. Your ongoing professional development and growth will be supported.
You will lead the administrative and strategic support function to ensure the smooth operation of the Panel. This role advises and supports the Chief Executive in ensuring the effective, efficient and high-quality delivery of the Panel's regulatory activities and operations. You will be involved with continuous process improvements and will need to be able to assess the effectiveness of current processes and understand the implications of changes made.
The role will include the following responsibilities:
Manage the Panel executive's day to day operations, from organising board meetings to managing suppliers

Process improvement (including assisting with the improvement of IT processes)

Manage the document management system, including developing templates and formatting reports

Project planning, management and execution

Manage the website and social media content

Stakeholder engagement and organising events

Manage the premises and health and safety duties

Provide support to the Chief Executive as required, including preparation of documents for board meetings
The ideal candidate will have:
Initiative, and an innovative approach to problem-solving

Integrity, resilience and adaptability

Proven ability and confidence to build strong relationships

Proven experience in a similar role, preferably in a law firm (but not necessary)

Excellent time management and organisational skills

Meticulous attention to detail

High level computer literacy

Website management and/or social media experience
If you would like to apply for this role, please email your CV and covering letter to Kerry O'Rourke at kerry.o'rourke@nicherecruitment.co.nz.