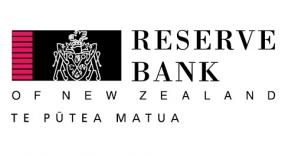 All New Zealanders have dreams, hopes, plans and goals. To achieve them we need a stable economy and safe banking system built on integrity, innovation and inclusion. And that's exactly what we at the Reserve Bank of New Zealand - Te Putea Matua enable. A trusted system that gives Kiwis the confidence to make the spending and savings decisions that matter most to them.
We have a clear goal: to improve the economic wellbeing and living standards of all New Zealanders so that we, and the generations to come, continue to enjoy this great country.
We are growing and have policy opportunities in our Resilience, Financial and Dynamic Policy Teams. The focus is to develop clear and effective policies that anticipate emerging risks and respond to regulatory obligations such as governance, outsourcing, suitability, disclosure and credit rating requirements. You'll be keeping up with international policy developments and maintaining a regulatory policy framework that is up-to-date and fit for purpose in an ever-changing local and global landscape.
We are working on important issues that affect all New Zealanders and this is a chance for you as an experienced policy professional to contribute at a critical time. You'll be someone who prides yourself on your analytical and influencing capabilities and will have a strong interest and aptitude for economic concepts and understanding the financial system.
You'll also have proven experience with policy development right through to consultation and industry engagement and be a natural communicator with a range of audiences in verbal and written form. Enjoying working with others, you'll take a highly collegial approach to innovate and deliver quality work.
Our Adviser level positions require a higher-level of capability particularly in terms of technical and thought leadership and project management, where you'll also have a clear affinity for coaching others along the way.
We are hugely passionate about what we do and the impact it has on Kiwi businesses, communities and whānau. Enabling New Zealand's financial system takes expertise, determination and a strong commitment to working collaboratively with our partners. We carry this responsibility with great pride and encourage you to reach out to us if this resonates with you too! To find out more and to apply click here.