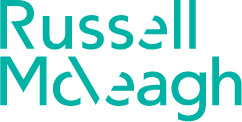 (3 - 8 years PQE)
Russell McVeagh acts on significant and leading-edge matters for some of our country's largest and most influential organisations. We help shape New Zealand's commercial landscape and do so with some of the top commercial and minds in the country.

At Russell McVeagh, we challenge ourselves to be leaders, not only in technical excellence, but in culture transformation in the legal industry. We are a dynamic network of legal specialists who are champions for our clients' strategic goals. We lead by working together on the tough stuff. We value difference and support all of our people to thrive. Our passionate and energetic team embrace unwavering commitment to excellence across everything we do. We build each other up to always keep raising the bar.
Russell McVeagh's award-winning Corporate team offers you the opportunity to get involved in leading domestic and international M&A, oil and gas, energy, technology, infrastructure, procurement, outsourcing and corporate advisory legal work. In this role, you will work closely with our internationally recognised team who advise significant public and private sector clients.

This is an outstanding opportunity to work in a close-knit team with a supportive culture committed to developing your career. Our training is second to none. You will also have the opportunity to be part of exciting and innovative cultural initiatives as we grow, and evolve into the future.
Key skills and experience
Technology, Media & Telecommunications
Public Sector Procurement and/or Advisory work
Infrastructure
Energy and/or
M&A

We are looking for people who are great communicators with excellent interpersonal skills, professional, vibrant, engaged and energetic, with high levels of initiative and ambition. The successful candidate will be a creative thinker and problem-solver, who strives for excellence in all that they do, and enjoys providing the best service to our clients.

If you are a solicitor with strong general corporate and commercial experience, we would love to hear from you.

For a confidential discussion please contact Dee Lambie or ph. 021 455 025.