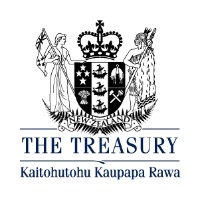 Fantastic opportunity to apply your skills at the heart of government in one of the most important areas of public policy.
Are you a talented commercial professional looking to take the next step in your career?
Opportunity to work with other government departments and advise Ministers
Help shape the policy agenda and direction of the sector
The Treasury is the New Zealand Government's lead economic and financial advisor. Our vision is to be a world-leading Treasury working towards higher living standards for New Zealanders. We have a fantastic opportunity for a skilled and motivated Analyst to join the Housing & Urban Growth (HUG) team.
The Team
Our team contributes to the Government goal of everyone having a warm, safe and dry home. We are passionate about helping to address long standing housing affordability and availability issues in NZ. These are amongst the most important areas of public policy in NZ today, with broad and deep social, economic, and fiscal implications. Housing fundamentally affects all New Zealanders, and particularly the most vulnerable, as recognised by the Welfare Expert Advisory Group.
The Opportunity
This role will support the Government's agenda through the delivery of housing programmes, including social housing and the Governments' urban development programme, and monitoring and supporting the performance of the new Housing and Urban Development Agency (Kāinga Ora - Homes and Communities). You'll also have the opportunity to:
Gain exposure to a range of high-profile strategic policy issues, and help to shape their direction
Regularly engage and advise Ministers and senior officials across the public sector, including advising on high value deals
Enhance your relationship management skills by working collaboratively with a range of stakeholders
Develop your analytical skills by working alongside and learning from a very experienced Principal Advisor
Prepare yourself for a more senior role through a focus on personal development, stretch opportunities, and personalised training.
About You
You should have two to five years' experience with a track record of excellence in:
Analysing and financing significant transactions
Developing real-world solutions to important issues
Finance and/or economics, ideally with some understanding of public policy
Influencing others and communicating complex ideas simply, both orally and in writing
Working well with others with the ability to bring together diverse perspectives.
While a prior understanding of the subject areas is an advantage, it is not a prerequisite for appointment.
What We Offer
Interesting and stimulating work with a real opportunity to improve outcomes for the most vulnerable
A commitment to providing work and training opportunities that support your development and career aspirations, and
A focus on individual and team development, constructive debate and collective impact
We value diversity and inclusion and encourage a positive work/non-work balance. Please talk to us about flexible work options.
Inter-agency secondments from other government agencies will be considered. Applications close Sunday 20th September. All applications must be made online.
For more information please contact Gabriella Morfey, Team Assistant Housing and Urban Growth Gabriella.Morfey@treasury.govt.nz.