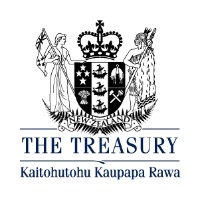 He aha te mea nui o te ao?What is the most important thing in the world?
He tangata, he tangata, he tangata.It is the people, it is the people, it is the people.

Make a contribution that counts by embarking on a journey into the heart of public sector.

Enter into the heart of public sector decision making,
Help build a more sustainable, prosperous and inclusive New Zealand,
Join an award winning 18 month graduate development programme.


Your Opportunity


As a Treasury Graduate Analyst, You Will


As the Government's lead economic and financial advisor, the Treasury works with public sector agencies to help the government of the day make informed decisions on a wide range of areas.
Gain unique insight into the inner workings of the New Zealand public sector,
Build strong working relationships in a stimulating environment,
Have meaningful, relevant and challenging responsibilities,
Have access to development opportunities outside your immediate scope of work; building your overall analyst skillset,
Be a part of an organisation that values diversity amongst its employees and encourages a positive work/non-work balance with imbedded flexible work arrangements.


For information on our award winning graduate programme and what it's like to work at the Treasury visit https://treasury.govt.nz/graduate-opportunities
About You

You have the ability to successfully adapt to an ever changing political and economic environment,
You think critically and analytically about problems and solutions
You desire to continually grow your professional and technical talents,
You enjoy working with numbers (all our graduate roles work in the detail of the numbers that influence policy advice),
You relate well to others and can understand and influence outside perspectives,
You thrive under pressure and can juggle multiple priorities - progressing the day-to-day details while remaining focussed on the bigger picture, and
You communicate effectively, both orally and in writing to a wide range of audiences


Your Application


Applications close 24 March 2019.
To Apply, You Must

Be a New Zealand Citizen, Permanent Resident, Resident, or entitled to a three-year post-study open work visa (for degree Level 7 or above qualifications)
Have attained a B+ or higher grade average from your previous 12 months study
Be available to start between 1 June 2019 and 22 January 2020
Be in your last year of study or graduated in the last 12 months
Fully complete our online application form. For Graduate and Intern recruitment, our application form is the screening tool used to shortlist all candidates (replacing cover letters and resumes). Please provide as much information as you can to help us accurately review your application.


If you have any questions or would like to find out more please contact Laura Baird, Treasury Programme Advisor at grad.enquiries@treasury.govt.nz