Andy Lark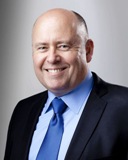 Andy Lark is a globally recognised marketer, business leader and Amazon bestselling author. He built one of the most successful SaaS start-ups into a global software powerhouse; launched apps used by millions every day; lead the transformation of Australia's most vibrant financial services brand; and, built one of the largest eCommerce sites in the world.
As an executive, entrepreneur and venture capitalist he has raised and deployed billions of dollars to realize the potential of innovation. Regarded as one of the world's leading thinkers on marketing and business disruption, he currently works with CEOs and their leadership teams to define - and then attain - digital and brand greatness for their institutions.
Most recently he was the chief business officer for global accounting software company Xero - named by Forbes as the world's most innovative company. He previously held senior positions at Commonwealth Bank of Australia, Dell, LogLogic, Sun Microsystems, Nortel Networks and Fleishman-Hillard. He is a non-executive director of Mercury Energy and SLI Systems.
Today he is chief growth officer and president, Ansarada – the worlds leading provider of material information platforms. He also leads Group Lark - a global consultancy driving brand and digital transformations for the world's leading countries and enterprises.
Andy, a Kiwi, is a passionate supporter of NZ and Australian entrepreneurs and he has won over 100 awards for work in building brands and creating online capabilities. His work was recognized with the NZ Government's prestigious World Class New Zealander Award and the Flying Kiwi Award for outstanding contribution to the NZ technology industry.