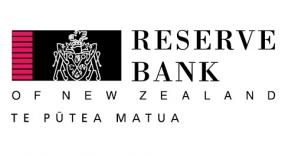 Contribute to ongoing development of monetary policy frameworks and tools
Identify key economic issues facing the New Zealand economy
Coaching and mentoring opportunities available
Deliver research that guides monetary policy setting in line with achieving our price stability and maximum sustainable employment objectives.
Te tūranga - The role
The Policy Analysis team is responsible for producing a wide range of timely analysis on topics of relevance for monetary policy and the framework in which it operates. We have a broad understanding of the NZ economy and continually look to improve what we do. We are a supportive and collaborative team and have strong relationships with a variety of stakeholders inside and outside the Bank.
You will be a key contributor through research of economic and policy issues that not only face New Zealand but the world economies. The Monetary Policy Committee will use this information to make sound monetary policy decisions. You'll also be involved in discussions with businesses and the public sector and gather information that will influence and impact economic developments.
Ō pūkenga - About you
To be successful in this role you will bring:
A strong background in economic analysis or policy-making.
Strong communication skills with the ability to deliver insights to technical and non-technical audiences.
Experience applying quantitative techniques to answer policy questions.
Experience helping others develop their technical skill set.
A solid understanding of macroeconomics and the key issues facing the New Zealand and global economy.
Ngā painga - What we offer
We offer an inclusive and flexible working environment to enable our people to bring their whole selves to work and embrace each other's uniqueness. Our benefits include flexi-leave, wellness package, working from home subsidy, generous parental leave provisions, a range of learning and development opportunities, and access to numerous social, networking and sporting activities.
Ko wai matou - Who we are
All New Zealanders have dreams, hopes, plans and goals. To achieve them we need a stable economy and safe banking system built on integrity, innovation and inclusion. And that's exactly what we at the Reserve Bank of New Zealand - Te Pūtea Matua enable. A trusted system that gives Kiwis the confidence to make the spending and savings decisions that matter most to them.
We have a clear goal: to improve the economic wellbeing and living standards of all New Zealanders so that we, and the generations to come, continue to enjoy this great country.
We are hugely passionate about what we do and the impact it has on Kiwi businesses, communities and whānau. Enabling New Zealand's financial system takes expertise, determination and a strong commitment to working collaboratively with our partners. We carry this responsibility with great pride and encourage you to apply if this resonates with you.
To find out more please review the position description and for specific queries, contact Claire Neville, Recruitment Adviser on 04 471 3938.
Please submit your application online by Sunday 7th March 2021.
Please note - With the New Zealand border being closed and new visa applications not being considered until further notice, we are only able to consider candidates who are currently residing in NZ or who already have NZ Citizen / Perm Residency status.