Heekyung (Jo) Min

Honorary Adviser to Asia NZ Foundation, and an Executive Vice President at CJ CheilJedang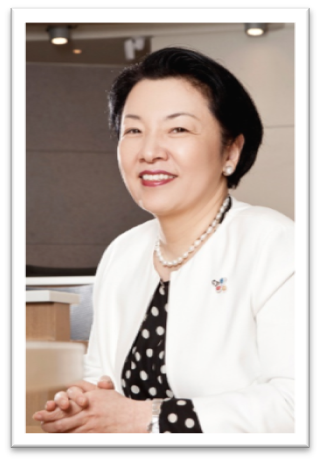 Heekyung (Jo) Min is the Executive Vice-President and head of Corporate Social Responsibility (CSR) of CJ CheilJedang in Korea. Her role as a business leader and social innovator is to create a sustainable future for CJ CheilJedang and CJ Group by driving and coordinating Creating Shared Value (CSV) and CSR efforts for the Korean business group, which earned over US$30 billion in revenue in 2018. She oversees projects that seek to stimulate social and business innovation while promoting CJ's core values. Such efforts have been repeatedly recognized by reputable global media publications. In 2017, CJ Group was named one of Fortune magazine's 50 'Change the World' companies for its Senior Parcel Delivery Project which created jobs for retirees, and in 2016, CJ Group made Fortune's 'On the Cusp' list for its role in the CJ-Koica Vietnam Rural Development project.
Much of her recent work has focused on promoting the importance of sustainable business around the globe. Her commitment to CSV was forged from her experience in both the public and private sectors. Having started her decades-long career in accounting, banking and project financing, she also has garnered extensive experience in HR and cross-cultural management consulting while living in New York, Tokyo and London. As Director General of the Business Opportunity and Investment Promotion Bureau at the Incheon Free Economic Zone (IFEZ) in Korea, she was responsible for promoting a newly built 'smart city' bordering Seoul. Drawing from a wide range of professional and cultural experiences has helped shape her unique outlook on social development.
She has also been active in promoting a diverse and inclusive culture in the workplace in Korea. She served as an advisor to the Ministry of Gender Equality and Family and on the Board of Directors for the Korean Institute for Gender Equality Promotion and Education (KIGEPE). CJ is a strategic partner of UNESCO on the issue of Girls' Education and Women's Empowerment and actively helps to empower girls in eleven developing countries, especially among ethnic minorities, by providing access to quality education and vocational training.
She holds a BA from Seoul National University, an MBA from Columbia University, and a Ph.D from Seoul School of Integrated Sciences and Technologies (aSSIST ). She currently is a board member of a SIX Swiss Exchange-listed company and a NYSE-listed company. She also serves on the Board of Trustees of the CJ Welfare Foundation. In 2014, she received commendations from the Minister of Gender Equality and Family and the Minister of the Interior in Korea. She was awarded the UNESCO Certification of Appreciation in recognition of her dedication to the cause of Girls' Education. She speaks actively on CSR and sustainability, including at the UN Global South-South Development EXPO in New York in 2018 and World Economic Forum Annual Meeting of the New Champions in China in 2019. She is an Advisory Board member of the Asia New Zealand Foundation.