Professor Ian Williamson

Head Victoria University of Wellington Business School, and international authority and speaker on human capital formation and development.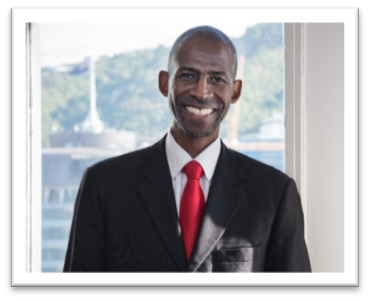 "Ian O. Williamson is the Pro-Vice Chancellor and Dean of the Business School at Victoria University, Wellington (New Zealand). Prior to joining Victoria University, he served on the faculties of the Melbourne Business School (Australia), Rutgers Business School (USA), the Zurich Institute of Business Education (Switzerland), the Robert H. Smith School of Business at the University of Maryland and Institut Teknologi Bandung (Indonesia). He received his Ph.D. from the University of North Carolina at Chapel Hill (USA) and a bachelor's degree in business from Miami University (Oxford, Ohio USA).
Ian's passion is helping more people gain access to a world class education. As such, his research focuses on understanding how to positively impact the talent pipelines of communities and organisations. He has examined how capability development can impact everything from the reduction of social challenges in communities to the growth and success of new ventures. He has studied these issues in a wide range of settings ranging from European Fortune 500 firms to Indonesian SMEs to USA ethnic minority communities to Australian Indigenous Businesses. Drawing upon this research Ian has helped public sector, private sector and not-for-profit executives in over 20 countries across six continents managing organizational innovation, navigate change and managing diverse workforces".