Things have been rather event-full for the INFINZ Young Women in Finance team! Read more
The Young Women in Finance group (YWF) was established in 2015 as a networking mechanism for young women in finance-related roles by engaging and connecting with senior leaders. From March 2018 YWF will partner with INFINZ as an opportunity to take a leadership role supporting increased diversity in the New Zealand financial and capital markets eco-system.
YWF members have the opportunity to access the Young Finance Professionals (YFP) benefits such as events and mentoring, in addition to events tailored to support their professional development.
Click here for upcoming YWF and INFINZ Events
To access these benefits, YWF members will need to join INFINZ as either students or Young Finance Professional members. The current amount is $30 per annum for students, or $87.50 for professionals, discounted from the standard membership fee of $350 (for those joining after 1 May, subscriptions will be pro-rated students excepted). All fees are inclusive of GST.
The Young Women in Finance Group initiative as part of the Young Finance Professionals
is proudly sponsored by NZ Financial Markets Association (NZFMA)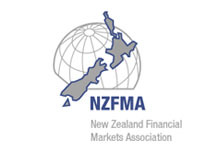 Membership enquiries contact Iona Gibbs on admin@infinz.com
Enquiries about YWF, email Caitlin Craigie, YWF Executive Director on Caitlin.craigie@asb.co.nz
INFINZ enquiries email Jim McElwain, INFINZ Executive Director on exec@infinz.com