Tuesday 13 October, Monday 19 October & Tuesday 20 October and Thursday 12 November 2020 online virtual event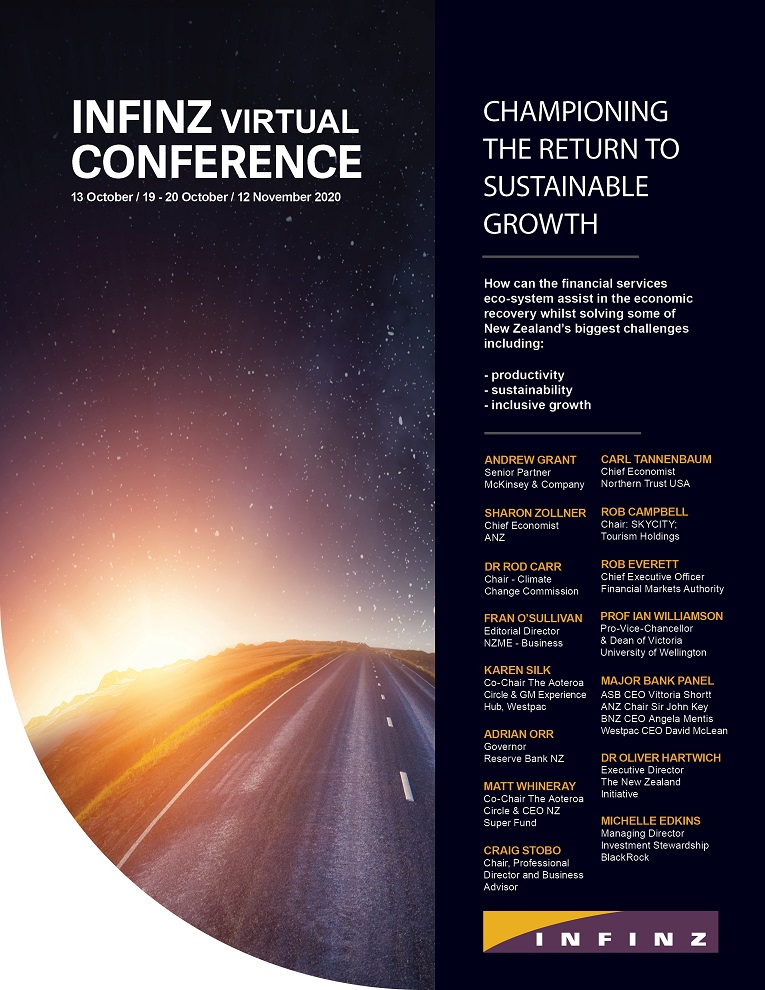 Although many of our other events will resume face to face in August, the INFINZ Board has made the decision to hold the 2020 Conference virtually, and over two days, with an additional one hour event held three weeks later. We wish to make the Conference available to as many members as possible and this is best achieved through delivery in an on-line format and the lower costs involved should make the event even more accessible.
Jim McElwain - Executive Director, INFINZ
The INFINZ Conference virtual day two will be followed by the annual INFINZ Awards, to be held at Shed 10, Auckland, 20 October 2020.