Michael McQueen

Futurist and Australian Speaker of the Year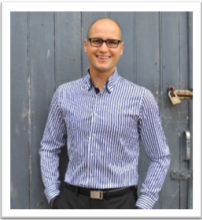 Michael McQueen understands what it takes to thrive in a rapidly evolving world.
Widely recognized for having his finger on the pulse of business and culture, he has helped some of the world's best-known brands navigate change and stay ahead of the curve.
As a leading specialist in demographic shifts, change management and future trends, Michael features regularly as a commentator on TV and radio and has written five bestselling books.
His newest release, Momentum: How to Build it, Keep it or Get it Back is revealing look at how organizations and individuals can maintain a growth trajectory and ensure that a groove doesn't become a rut.
Michael is a familiar face on the international conference circuit having shared the stage with the likes of Bill Gates, Whoopi Goldberg and Larry King. He has spoken to hundreds of thousands of people across 5 continents since 2004 and is known for his high-impact, research-rich and entertaining conference presentations.
In 2015, Michael was named Australia's Keynote Speaker of the Year and was inducted into the Speakers Halls of Fame.